Roman Moriceau (1976, France) creates aesthetic beauty, harmony and tranquility in his hybrid works that literally live or change over time. Fueled by research and based upon extensive experimentation, he presents multi-layered visualizations of the beauty of our nature, while reflecting upon the constant battle for survival of flora and fauna unfolding our complex relationship with nature.
For the third exhibition in the series Spotlights we proudly present a complete new body of work by globally exhibited artist Roman Moriceau. In4Art Spotlights is an annually recurring exhibition concept creating a 6 month period with space for experimentation and presenting the outcomes in a solo exhibition marking the Dutch debut of a non Dutch artist.
For this Spotlights exhibition, Roman Moriceau has taken inspiration from the Dutch history and present relationship with flowers. During the exhibition the public will stand eye to eye with works and sculptures that connect reality with artificiality. Roman plays with the fact that the Netherlands is the world leader in production and export of flowers. A market currently dominated by artificiality where modified species make up the majority of the flowers we see in our daily lives. The exhibition thus tells a story about the history of our flower economy and asks questions about what it means when one of the last things we perceived as being natural turns out to have become artificial nonetheless.
Roman Moriceau (1976, France) lives and works in Paris. He had the following solo exhibitions: Mono no aware at Archiraar Gallery (Brussels), Traumneustartversuch at Naked Soul in Hamburg (Ger), In heaven everything is fine at the Derouillon gallery (Paris), Smog at Kunsthaus Jetesberg (Ger), Corrélation at the Musée des Beaux-Arts d'Angers (Fr), Roman Moriceau at the Maison Martin Margiela of Tokyo (Jp). Group exhibitions include: Fluo Noir at BIP 2018 (Be), Forms follows information at the Biennale Internationale Design of Saint-Etienne (Fr), Salon Montrouge (Fr), Courtes joies at Jean-Baptiste Bouvet studio in Berlin (Ger). The Museum of Angers published a catalog of his works.
Program
When:
September 21st – September 30th, 2018
Opening hours:
Friday, Saturday and Sunday from 1pm -5pm and by appointment or during programmed events.
Location:
In4Art Project Space, Nieuwe Keizersgracht 54, Amsterdam
The Spotlight is accompanied with a program to tell the story behind the art works, relate to the topic and show the relevance in relation to radical observations on how our society is evolving. The program includes the following activities (click on the event to redirect to the event page):
Fri 21-09: Opening night from 19.00 – 21.00

Sat 22-09: Artist talk at 15.00 and 20.30 (doors open at 20)

Sun 23-09: Artist Talk & guided tour at 15.00

Fri 28-09: guided tour at 15.00

Sat 29-09: kids quiz with special children's tour  (Dutch/English) between 13.00 and 16.30. Tour in English at 14.00/ Dutch at 15.00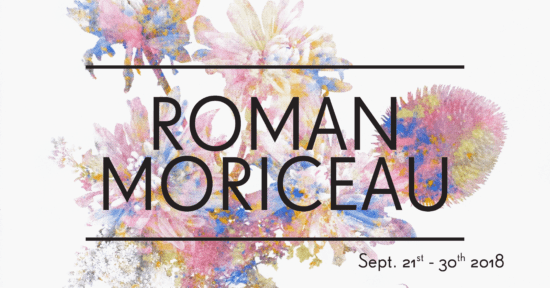 The Spotlight is kindly supported by the AFK (Amsterdam Fund for the Arts) and part of the Unseen Amsterdam VIP & City Program.
Directions:
Limited parking is available in the immediate surroundings. The nearest guarded parking at Het Muziektheater, parking Waterlooplein in the Valkenburgerstraat 238.
With public transport In4Art project space can be reached by tram 7, 9, 10 or 14 or metro 51, 53 or 54, Waterlooplein or Weesperplein stop (5 min walk)