Repairing with Lichen
Repairing with Lichen explores notions around micro-rewilding in 'the city' from a lichen-eye point of view to reimagine nature in the city. The residency project aimed at imagining alternative ways of co-existing within the city of The Hague, using digital technology to understand the complexity of the ecological consequences of urban development while raising questions around its openness, interconnectedness, diversity, and nonhuman agency.
Domain
Theme
Point of Entry :
Artist/s
So Prototype growth tiles
Ar Artwork 'One and the Care of Many'
Bu Least natural site model
Prototype growth tiles
Prototype growth tiles to rewild own environment. The tiles empower citizens to invite lichens to grow.
Lichen time horizon
It talks about introducing another time frame, one of a decade(s) timespan when analysing for impact and effect.
 Artwork 'One and the Care of Many'
A mosaic wall work, composed of various 19th century drawings by botanist Ernst Haeckel, enriched with scans from lichens that survive space, radioactivity and climate adaptation in the Netherlands.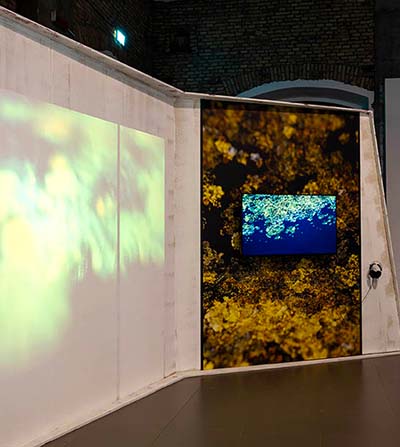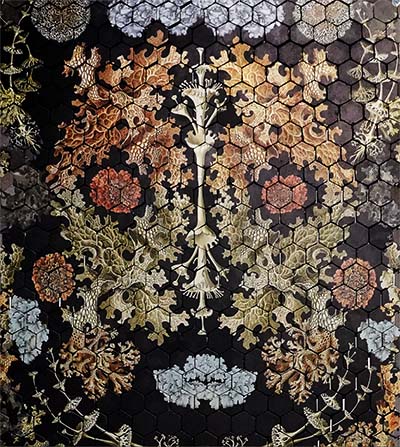 Least natural site model
Based on CGIS+ city data different characteristics, like humidity, sunlight, building surface, trees, a model has been created to identify the least natural sites within a city.
Inside lichen VR
A virtual navigation through the inside of a small hooded rosette lichen (Physcia adscendens), taken from a canal wall in The Hague, that is obtained through a dataset from a microCT scan.