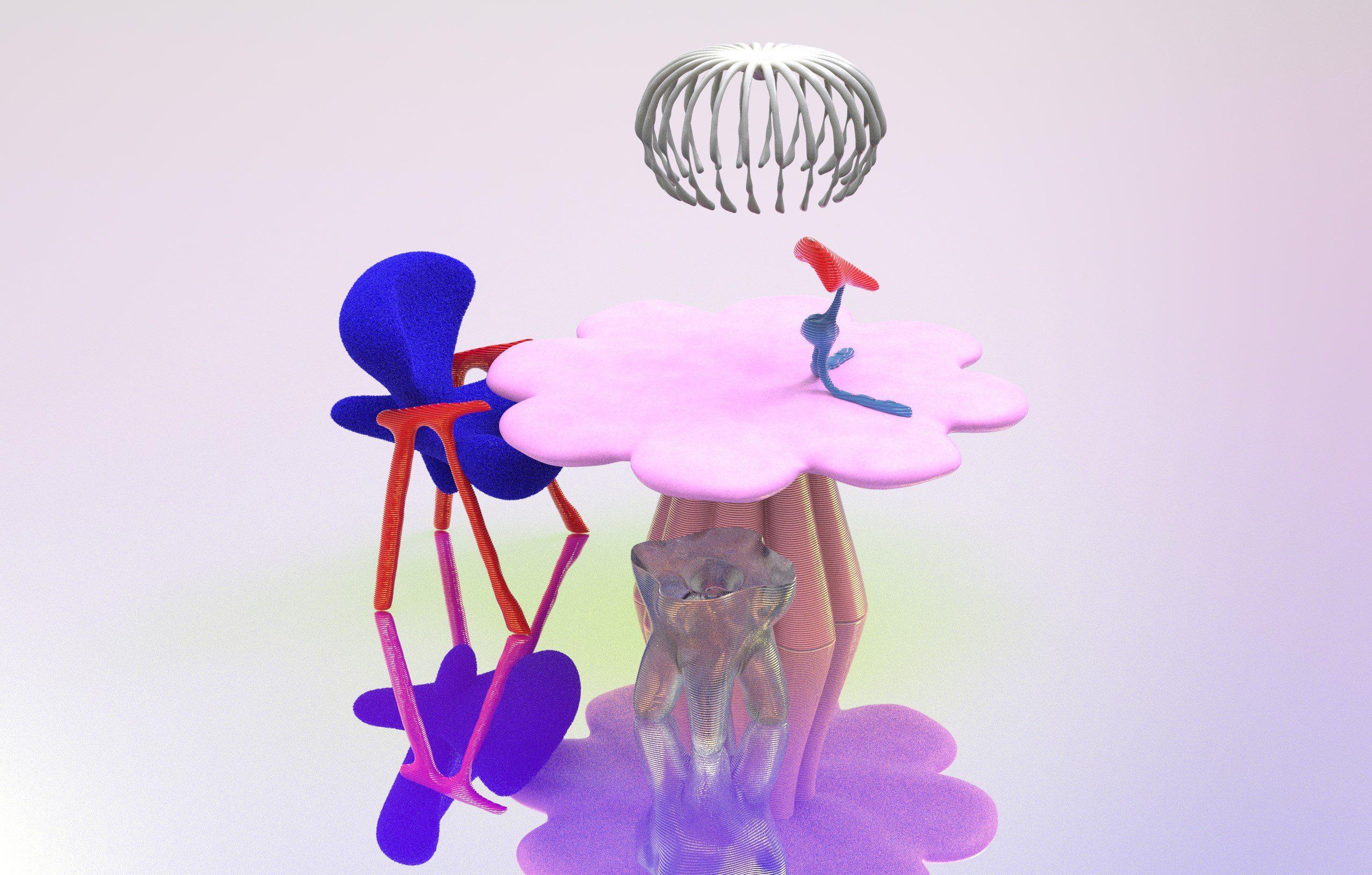 As part of his research fellowship at the V2_Lab, art historian Andreas Broeckmann has been organising a series of interdisciplinary seminars about new types of im-materials as they begin to surround us today.  Our co-founder, Lija Groenewoud- van Vliet, was invited to participate is in this trajectory and proposed a perspective on "new im-materials" where infinite transformations lead to a concept of Reboot & reuse. To materialize the concept of Reboot & Reuse, she involved artist Bastiaan de Nennie in this exploration to co-develop a new work. The outcome is presented December 5th, during the " An Evening of Im-Materials"at V2_Lab in Rotterdam.
Reboot & Reuse
Reboot & reuse is a thinking-by-making investigation where fabrication engines on a neighbourhood scale serve as shared workshops. In this concept, digital fabrication is used to divide existing products into their component parts, allowing to see something that was an integrated whole in an entirely different light. By taking the material into the digital realm, it becomes possible to transform the (im)material constraints; opening up the possibility to choose what to drop or add. With this investigation distributive- and regenerative by design principles are analysed to picture a new political economy of matter. Rebooting function and reusing form to materialise a new thing of value. A kilo material is all it takes.
The title of the concept is inspired by the terms plug & play and track & trace, that altered practice and relationship to materiality in society.
About the seminars/ occasion:
The techno-scientific advances of the past decades have led to radical changes in our understanding of materiality. In an age of ubiquitous digitalisation, of nano-technologies and synthetic biology, "material" is no longer something passive that exists and will be worked upon, but it is conceived as the expression of a code, of potentials, of virtualities, that can take on different shapes, different textures, and different functions. This notion of material as something translatable and transitional, inspired the French philosopher Jean-François Lyotard to coin a neologism, immaterials, for the title of the exhibition Les Immatériaux, which took place at the Centre Pompidou in Paris in 1985.
More info on  V2_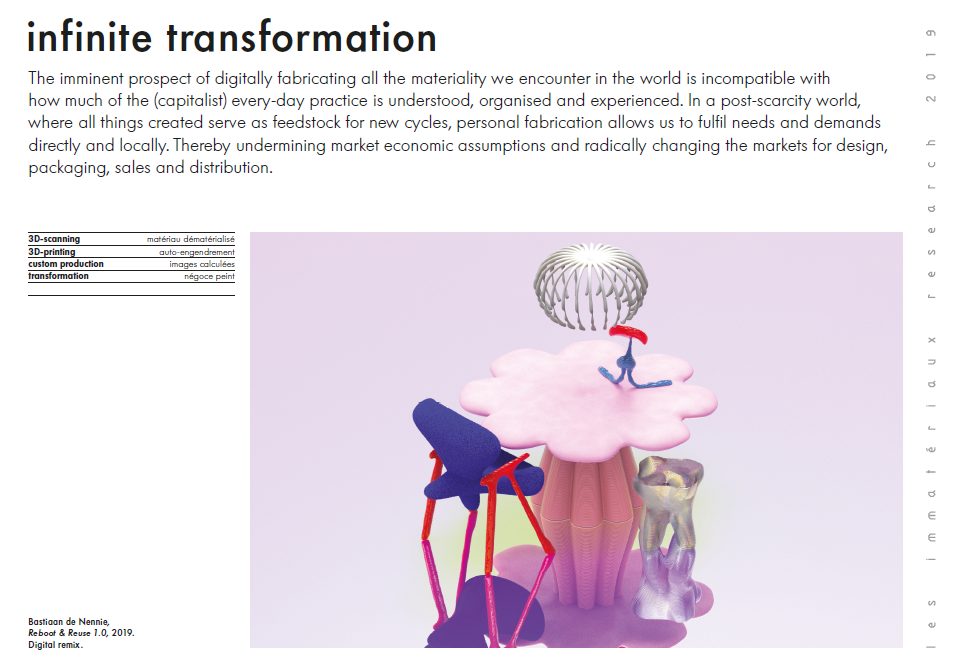 image: 'new Inventaire page ' linked to Reboot & Reuse (p.1)
All presented concepts are accompanied by a 'new inventaire page',  existing of two sides.