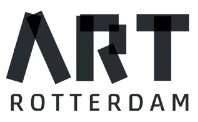 Art Rotterdam is an interesting art fair to discover talent and get an overview of the contemporary art market. For many years, In4Art has been visiting this fair to enrich the collection and get inspired.
However, as In4Art, we don't only collects art that is pushing the boundaries of technological or material research, but also actively scout and invests in art-driven innovation. In this talk, we will share our vision and approach, while highlighting various works in this alternative framework of technological and societal impact.
You are very welcome to join us in the Reflection Room at Art Rotterdam: February 6th at 13hr.