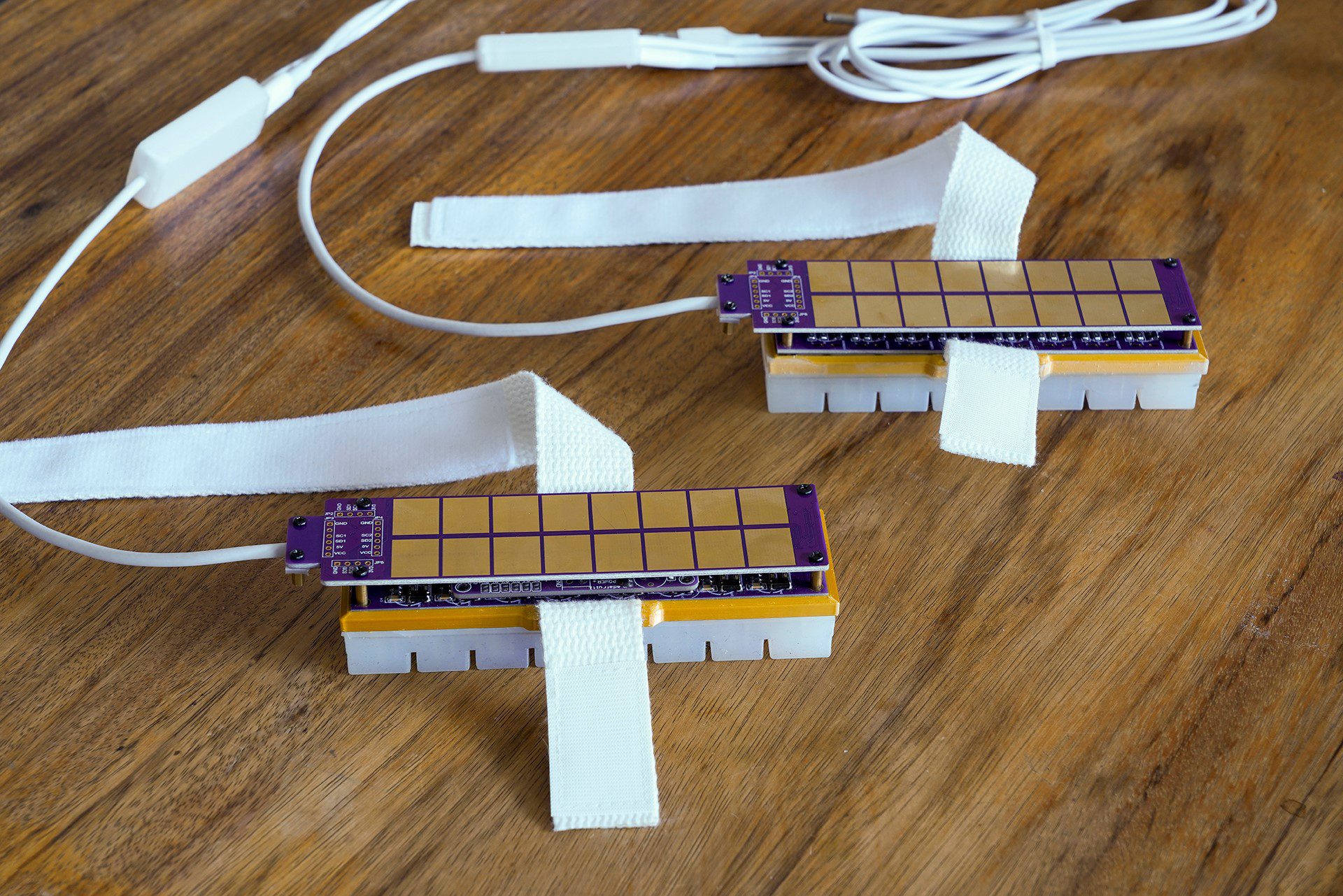 How to communicate touch over a network? What does it mean to feel touch from a distance? How might you feel me through the screen?
It were these questions that started our collaboration project TAST with Marnix de Nijs in 2021. Now he will share his investigation into tactility. Marnix de Nijs re-enacts the work Telephonic Arm Wrestling that Norman White and Doug Back originally realized in 1986.

Experience Transnational Activation of Simultaneous Touch [TAST] – 19 May 2022 – 22 May 2022 at V2_ in Rotterdam. Discuss and Learn during the Evening Off Networked Touch at May 22nd.

Somewhere in between lockdowns, we sat down with Marnix, to talk about touch (or the absence of it). The archive of V2_ showcased the work Telephonic Arm-Wrestling (1986 & 2011) by Norman White and Doug Back. We found it of itnerest to explore if Marnix de Nijs could Re-enact this work in 2021/2022 with current technologies. As In4Art, we where the co-producer and thought along with Marnix, over distance, on the implications and opportunities of networked touch.

The communication of touch over networks has long been subject to exploration and reflection by media artists. The current global pandemic has brought to light a surprising lack of attention paid to the sense of touch in technical and conceptual advances in online communication.

Come and visit the exhibition, where Marnix de Nijs will share his practice-based research into the history of the artistic exploration of networked touch and presents a prototype that reflects on our contemporary desire for transnational simultaneous touch; senses as explorers of new perceptions.