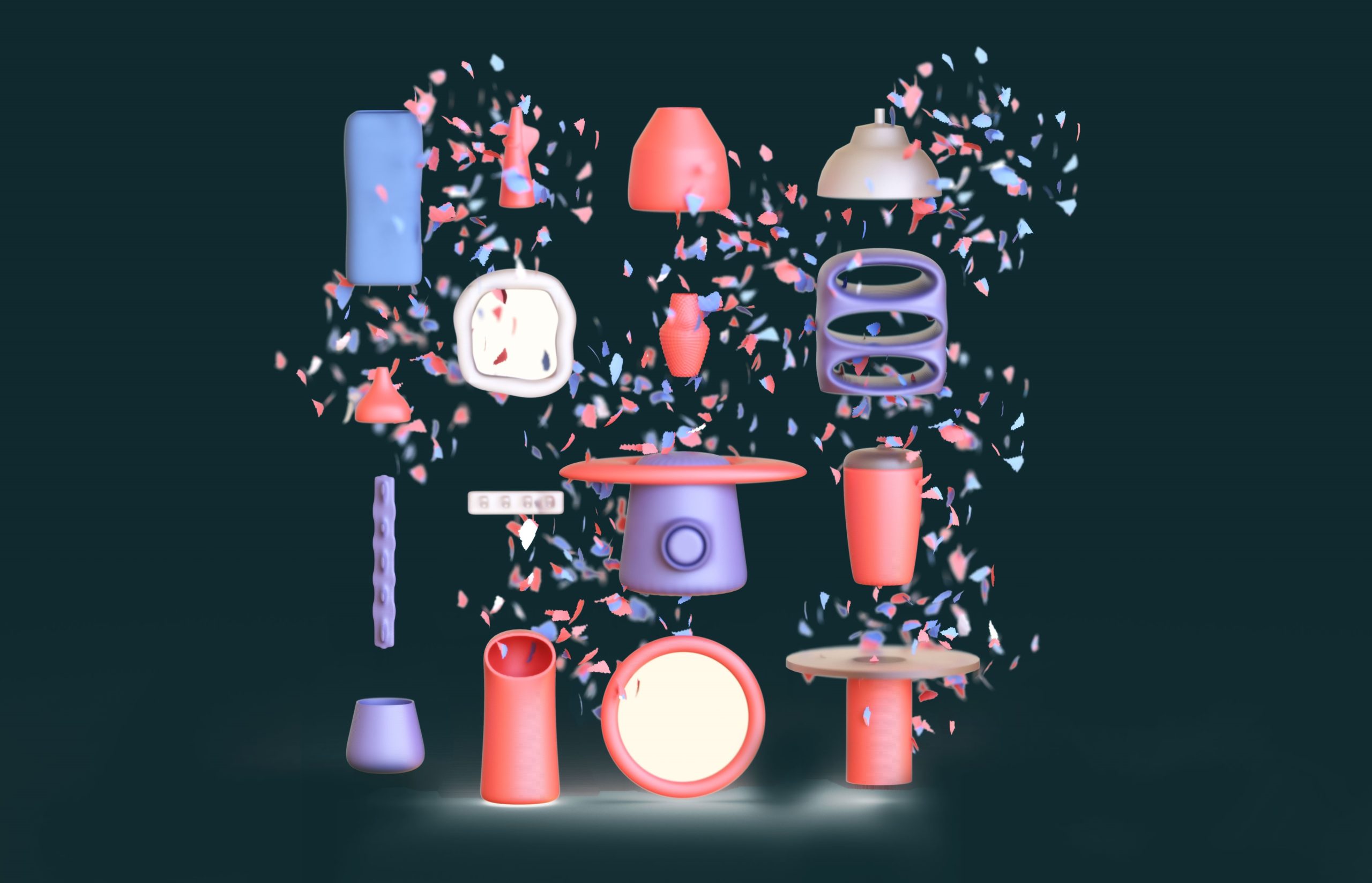 Reboot & Reuse applied for CityLab010, because we want to realize Europe's first 'plastic as a service' factory in Rotterdam. Our ambition is to create a closed material flow using bio plastic to print everyday tools and parts that can be reused (Reuse) or redesigned (Reboot) over time.
How it started?
Reboot & Reuse started as an artistic experiment between Bastiaan de Nennie and In4Art in the realm of the 'Evening of Im-Materials' at V2_. In this project, we investigated how we relate to materiality and what new models might change our relation to materials.Knowing that our resources and assets are limited, why aren't we more willing to upcycle and extend the life span of objects? After showing the first artistic example, we decided to collaborate more thoroughly and in January 2020 In4Art and Phygital Plant started to operate from the joint facilities at the Benthuizerstraat in Rotterdam Noord.
The promise
Reboot & Reuse is an innovative initiative for two reasons:
1) It is a unique closed system solution for circular bio plastic design
2) it is Europe's first plastic-as-a-service model
Why relevant?
In the past fifty years, plastic has become the mainstay of our modern economy through its unique functional properties combined with low costs. The use of plastic has increased by a factor of twenty in half a century and will double again in the next twenty years. The challenge is not to see plastic as a disposable product, but to approach it according to the principles of circularity: redesign to prevent waste and pollution & keep materials and products in use for as long as possible.
By seeing plastic as a service (plastic as a service), we must preserve the value of the material in the chain. We do this by setting up so-called 'mono-streams' per plastic type, whereby we collect, sort, redesign or reuse the material per color. This prevents waste and pollution and ensures efficient (re) use of plastic without losing material value (high-quality reuse). At the moment this hardly happens, only 2% of the recycled plastic is recycled to a high standard.
How we do it?
For production we use "additive manufacturing", or 3D printing technology. This technique enables us to (re) design flexibly while retaining material value. Our process focuses on design and material, logistics optimization and sustainability. Collecting and processing mono-streams of plastic in a closed system for this purpose is new. Because the value of the plastic is preserved in this way, we can build in a positive incentive for users to return their objects after use and thus become part of the circular economy. Think of a variant on a deposit – when handing in, they immediately save for something new or repair.
What to expect?
At the moment, we are conduct research and experiment with different designs and models. We are working on a menu with 20 different tools/ objects. Beneath you see two impressions of the type of objects we are looking into: mirrors, coat racks, bins…
We aim for multifunctionality, so that the objects can be placed in an office, living room or hospitality area. To start, we will work with three basic colors.
Citylab010
With the help of CityLab010 we can take the next step and realize our dream of building the first 'plastic as a service' factory in Europe. We will demonstrate that a fully closed mono-stream chain is possible and that Rotterdam is ready for this.
The support of Citylab010 will enable us to extensively test and validate in Rotterdam. By actively closing the plastic chain in collaboration with partners from Rotterdam and focusing on creating new jobs and sharing knowledge, we contribute to the realization of yet another part of the new economy in the city.