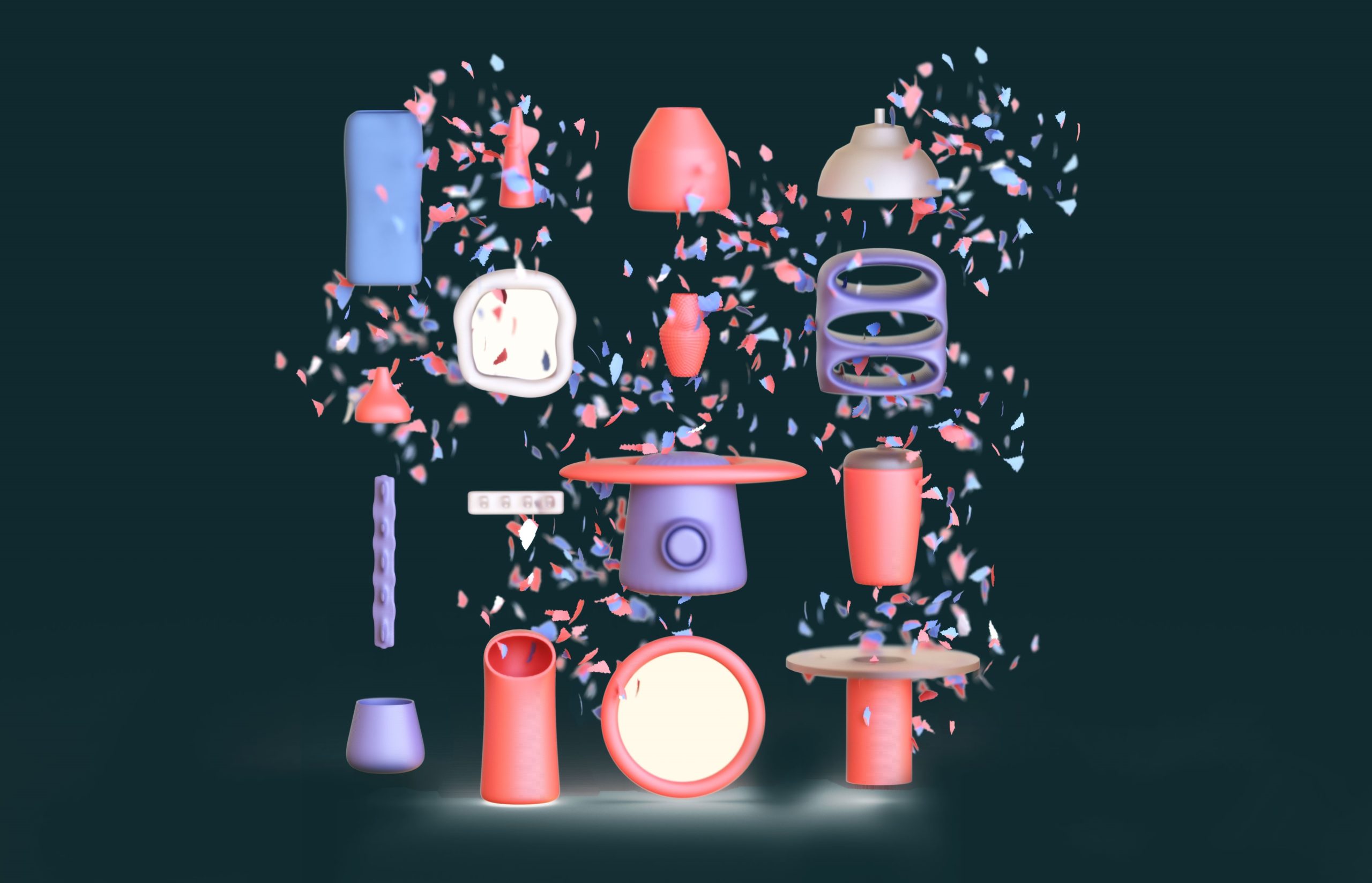 We are proud to announce that our OurkilO project, with the REPLA Micro-Factory and component library, the art-driven innovation start-up project that spun out of the Reboot&Reuse program, has entered the second phase of the European DigiCirc accelerator program for circular cities. For 6 months, we can make use of their trajectory and coaching to make this project investor ready.
Transition towards a true circular economy
Did you know that in Europe alone, 10 million kg furniture and appliances are thrown away each year, 90% ending up in landfill or burned and only 2% recycled into new products? And that of every 10 items produced, 3 never get sold and end up directly in landfill or get burned. Most of this furniture (75%) is destined for our cities, almost none of which is produced anywhere near where it is consumed. The waste and emissions resulting from this process are mesmerizing.
It is urgent that we find ways to produce and consume furniture and appliances in a circular, sustainable way without using mass production. And that is why we decided to elaborate the Art-Driven Innovationtm project Reboot&Reuse with Bastiaan de Nennie into the REPLA Micro-Factory proposition.
OurkilO REPLA Micro-Factorytm
REbooting Products LocAlly, or REPLA Micro-Factory values material by using 100% reused and reusable r-PLA, and therefore provides a solution for an industrial waste stream. We make use of digitalisation to create a transparent system that allows for a business model focused on 'furniture-as-a-service': putting the material in the centre of our value chain. We call this the 'Our Kilo' community.
The test REPLA Micro Factory is currently located in a central street in Rotterdam, showing the efforts and beauty of digital handcrafted products. We show how the products are fabricated, but also interact with customers, since our products can be rebooted into any function. Central in the reboot mechanism is our uniquely designed REPLA Micro-Factory component library and the OurkilO community platform we are building to keep track of the material and involve society in sustainability impact.
It fills the gap between artisanal and mass production processes and enables local on-demand fabrication of customized products that leave no waste. Our concept is set-up in such a way, that it can easily be replicated to other European urban areas.
Recycled PLA
To realise a closed resource loop to recycle bio plastic without downscaling on the value, you must assure mono-streams of the material – only one type of plastic. Looking at the developments, PLA (polylactic acid), as a bioplastic is growing in popularity. PLA is a biodegradable bioplastic from natural resources, like corn, sugar beet and wheat.
The REPLA Micro-Factory makes use of the industrial PLA waste stream – hence, we have recycled PLA (r-PLA) as our material and put this in the heart of our material-as-a-service model: making sure that no material leaves the loop. The REPLA Micro-Factory creates circular, 3D printed, modular & customizable multifunctional design furniture components.
About DigiCirc
DigiCirc is an EU funded innovation program which supports SME/start-up innovation in the circular economy domain, helping them make use of digital technologies. Focussing on three thematic areas and apart from the circular cities program that REPLA is part of, future programs will be organised around bioeconomy and blue economy.
The acceleration programs consist of three phases, of which REPLA has successfully completed the first phase and has entered the second. Following a demo day in September 2021, the start-ups that proceed into the third and final phase will be selected.