On October 24th, 2019 In4Art will organize an a Roundtable  Seminar on AI & Robotics.  In4Art stimulates Art-Driven Innovation because we believe art is a powerful engine for responsible innovation. SAS Nederland hosts this Roundtable Seminar for their dedicating to innovation in the fields of AI & Robotics. During this day we will zoom into the radical possibilities these domains have to offer.
Sneakpeak of the program:
    How to create possibilities for radical innovation
    Introducing the Art-Driven Innovation method
    Trends in the Artificial Intelligence & Robotics domain 
    Responisble innovation opportunities in the fields of Mixed Reality, Blockchain, Chatbots and Neural Networks/Deep Learning
Every organization needs insight in the opportunities for radical innovations to remain relevant. Consequently, they need to organize for innovation, stimulate an (open) innovation culture and have an innovation portfolio assessment in place to assess the progress and readiness for change. We will share how radical innovation opportunities are derived from scientific and artistic experiments, how to scout technology opportunities and how to enhance the impact of your innovation effort.  We will show examples of how such experiments have affected our daily lives and why creative companies organized for innovation are winning the battle for talent.
There will be a guest lecture by Prof. Dr. Albert Veenstra, scientific director of Dinalog and professor Trade and Logistics at RSM.
The Roundtable Seminar
The format is a seminar with round table discussions, giving the opportunity to get insight and share experiences with other professionals.  We will touch upon the organization of innovation, the underlying culture, the recent developments in the field of AI & Robotics and give you a tool to get inspired and asses your innovation portfolio and potential for radical innovation.
The roundtable seminar will bring together high-level industry leaders, decision makers and innovation professionals and aims to provide new knowledge, insights for innovation opportunities and extend your professional network. It will be a group of max. 15 persons.
What will it give you?
Inspiration for your vision as a leader to shape innovation within your organization
Insight into breakthrough technologies that will radically transform your business
Innovation is an act of co-creation and knowledge sharing, where radical innovation profits from a multidisciplinary perspective. Therefore, during the In4Art Roundtable Seminar, we create a space for interaction and reflection among peers.
Tool you will be introduced to the Art-Driven Innovation Tool and get the opportunity to try the tool for your needs
Where, when and costs?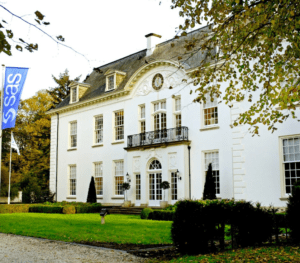 The Roundtable Seminar will be held at SAS Nederland in Huizen on Thursday, October 24th, 2019 from 13.30-21.oohr.
The costs to attend is €600,- excl VAT. Members of the In4Art Network club get a 15% discount.
For more information on the program, please contact Rodolfo Groenewoud -van Vliet