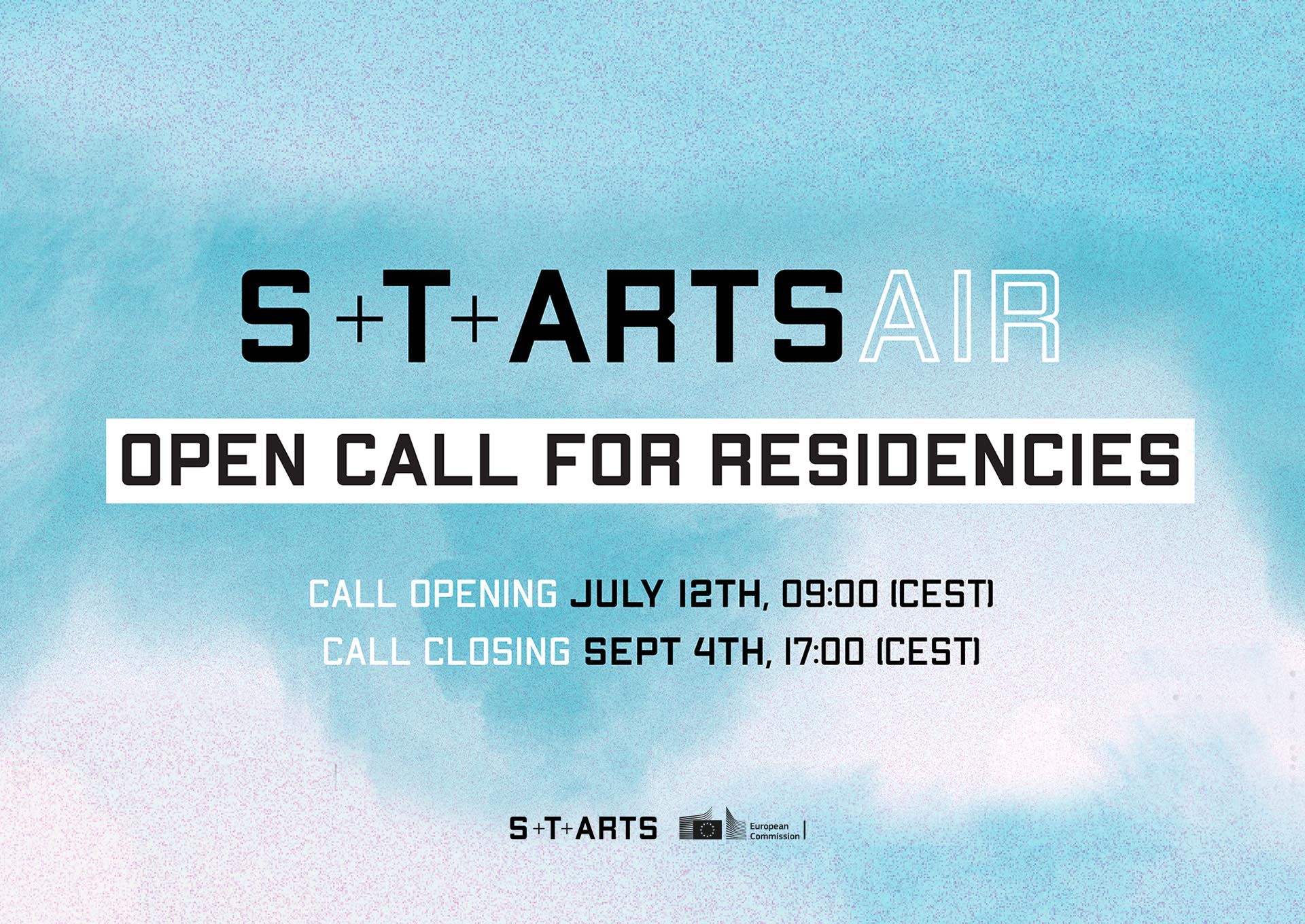 The S+T+ARTS AIR Residencies deepen the multifaceted nature of AIR and its profound significance in our lives. From July 12th to September 22nd at 5:00 PM CEST, 2023, we invite individual artists and artist-led organizations to apply for 10 S+T+ARTS residencies.
Towards Air for the European resilience
Join us in an artistic residencies programme, focused on two main themes: Resilient interspecies urban ecosystems and Human AI Ecosystems, presenting a unique opportunity to collaborate at the intersection of art, science, and technology.
Each selected artist will receive up to 40,000 EUR in funding, mentoring, and co-production support. The 10-month residency, divided into phases, will provide you with the time and resources to bring your creative vision to life.
Partnering with renowned institutions across Europe, including High-Performance Computing Center Stuttgart, Barcelona Supercomputing Center, Association for Culture and Education PiNA, Fundación Épica La Fura dels Baus, In4Art, Sony Computer Science Laboratories – Rome, RCR LAB·A, and The Media Solution Center Baden Württemberg e.V., we offer access to cutting-edge technologies and expertise to fuel your artistic exploration.
Join us at OUR FIRST WEBINAR, July 17th at 14:00 CEST on the ZOOM platform to discover the AIR concept, meet the consortium partners driving this initiative, explore the four S+T+ARTS Regional Centers, gain insights into the project's challenges and artistic exploration, learn about the application process and participate in a live Q&A session with our experts.