As experts in our field, we are often asked to contribute to various publications, including essays, research articles, books, and white papers. Below, you can read a selection of these contributions. In Ways of Seeing, we share our own insights on how we interpret art-driven innovation and distil different directions to pursue for innovation.
WAYS OF SEEING

We need different ways of seeing how an artistic perspective benefits an innovation process and addresses the challenges of today's society. To explore in which directions an artistic work can be accelerated, we follow a ways of seeing approach. It is structured along:
> a statement
> a challenge
> multiple ways of seeing.
This approach is inspired by the following quote:
"We never just look at one thing: we are always looking at the relations between things and ourselves"
– John Berger, Ways of Seeing 1972
With translating this Ways of Seeing into an approach, we create the setting to elaborate on the artistic outcome and explore the innovation spill-overs a residency or artist collaboration project might lead to. The projects are works-in-progress towards understanding a certain challenge and the in-between insights or results could lead to new artistic innovation, social innovation, ecological innovation, political agenda setting, process-, product-, or business model innovation.
We believe in having experiments, integrating art, science and technology, to direct responsible innovation, because the projects follow an alternative method of experimenting and embed an ethical framework. It provides possibilities for radical innovations, overarching the short term mindsets of incremental innovation. The art works reply to a challenge through providing directions and questions that are positioned and supported with visual (or sensible) experiments and prototypes (often enabled by technological tools). In Ways of Seeing, we don't give a project description, but the interpretation In4Art formulates based on the collaborations in the project and research into the theme.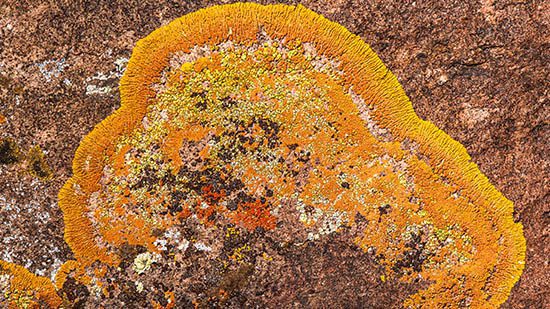 STATEMENT 1
Micro rewilding with Lichen is a promising strategy to develop resilient cities
Linked to project: Repairing with Lichen
STATEMENT 2
Trees can be the living archives of collective memories, offering people a place to root
Linked to project: Urban Data Forest
THE STARTS COLLABORATION TOOLKIT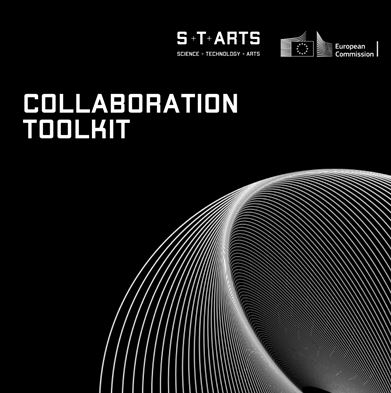 STARTS is a European Commission initiative that aims to integrate artistic players into non-artistic domains in mutually beneficial ways. We devised the STARTS collaboration toolkit as a practical resource to support researchers, technology experts, companies, and the artists themselves in such endeavours. The toolkit helps them to find common ground, clearly identify goals, and eventually to plan and execute successful collaborative projects.
Explore the STARTS Collaboration Toolkit
THE W+B AWARD ESSAY

The 2019 Witteveen+Bos Art+Technology Award was awarded to the artist duo Evelina Domnitch and Dmitry Gelfand, whose artworks variously combine physics, chemistry, computer science, and philosophy. To mark the occasion, In4Art was asked by engineering and consulting firm Witteveen + Bos to write an essay to accompany a book of the duo's work on the occasion of winning the prize.